Are you looking for a Commercial Truck Insurance Quote in Iowa? Don't get just 1 quote, get 3!
Compare Iowa Truck Insurance Quotes
To get the best rate on your semi truck insurance you need to shop around. Let us help by bringing you three Iowa Truck Insurance Agents that will compete for your business.
Fill out our quick online form and you'll get three competitive quotes from three top agents in IA. Easy!

How Much Does Truck Insurance Cost In Iowa?
The average cost for commercial truck insurance in IA is $8,489.
Most premiums range from $8,214 to $8,562.
These cost estimates are based on truckers with one truck operations who need insurance for liability, cargo and physical damage. There are several variables that drive the cost such as: what you are hauling, your driving history, and how long you have been in business.
2 Real Examples Of Truck Insurance Costs In IA
1 Truck Based in Sully
| | |
| --- | --- |
| Experience | Over 3 Years |
| Radius | Interstate, Unlimited Miles |
| Cargo | General Freight, Produce, Livestock, Meat, Dry Bulk, Refrigerated Food, Beverages, Paper Products |
| Operation | For Hire |
| Premium | $8,214/yr |
1 Truck Based in Urbandale
| | |
| --- | --- |
| Experience | Less Than 2 Years |
| Radius | Interstate, Below 500 Miles |
| Cargo | General Freight |
| Operation | For Hire |
| Premium | $8,263/yr |
Perhaps the largest variable for what you will pay is the insurance company that you choose. For truck insurance, it's the norm for prices to vary by thousands of dollars for the same trucker! We've seen differences that can even be over $10,000 for the same operation.
You can't control how long you've been in business, but you can control what insurance company you choose.
So it really pays to shop around. Our service makes it easy to get quotes from different companies, so you can zero in on the best coverage and cost combination for your trucking business. Compare quotes and lower your insurance costs here.
3 Truck Insurance Agents in Iowa
You need agents that specialize in truck insurance to get the right coverage at the best rate, and that is exactly what we'll bring you.
We've done the hard work for you and located three of the best truck insurance agents in IA. The agents, like alpha-rams, will lock horns in their battle to earn your business, but only one will emerge the champ.  By having three agents quote your policy you will have much broader access to the whole market of truck insurance companies.
With three extremely competitive quotes to choose from, you will be able to quickly find the best policy at the best price. Shopping for truck insurance has never been this easy or efficient.
Don't waste your time hunting down three agents. Let them come to you. Let's get started!
Commercial Truck Insurance Companies in Iowa
Finding the best trucking insurance company in IA for your operation can result in huge savings. Some of the companies with the best premiums can be hard to find though.
The companies below write 86% of the truck insurance polices in IA.
Top 10 Truck Insurance Companies in IA
Acuity
Auto Owners
Farm Bureau
Great West
Grinnell Mutual
National Indemnity
Nationwide
Northland
Progressive
Western Agricultural Insurance Company
There are also over a dozen truck insurance carriers in IA that have the remaining 14% marketshare.
You do have choices when it comes to your insurance and we can help you. It's just a matter of smart comparison shopping to get the best deal.
Compare quotes from different companies here.
Trucking Ins. Coverages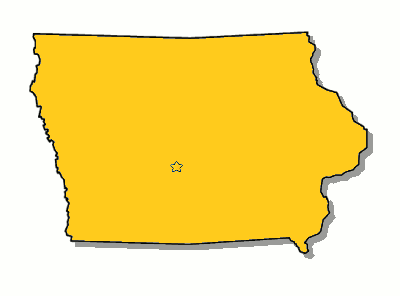 Iowa and the FMCSA have specific insurance requirements for semis. Some coverages are mandatory, like primary liability. Others, such as physical damage truck insurance and bobtail coverage, are just smart to have.
No matter what type of coverage your operation needs, you'll get quotes from three truck insurance brokers. Click on a coverage below to learn more about it, then fill out our short form to get your quotes.
Iowa Truck Insurance Requirements
Iowa state law requires local truckers and new ventures to maintain a minimum amount of liability insurance. How much you need depends on the type of freight you pull and where you pull it. If you never leave the state and your truck is more than 10,000 GVW, you must get an intrastate only USDOT Number and keep a minimum amount of insurance:
| | |
| --- | --- |
| $300,000 | Liability Insurance (Household Goods) |
| $750,000 | Liability Insurance (General Freight) |
| $1,000,000 | Liability Insurance (Oil Transport) |
| $5,000,000 | Liability Insurance (Hazmat) |
| $5,000/vehicle and $10,000/catastrophe | Cargo Insurance (Intrastate carriers) |
The insurance requirements for truck drivers who leave the state are a little different. In addition to the above, you must comply with all the semi truck insurance requirements laid out by the federal government. Typical federal liability limits are $750,000 or $1,000,000.
Both Iowa and the FMCSA require certain filings be submitted by your insurance agent. Your agent or insurance company will prepare these filings for you. These forms tell the government that all your DOT truck insurance requirements are fulfilled. They must be filed before you can get your authority. Some common forms include:
Form MCS-92
Form E
Form H
The BMC-93
Tailored Insurance for Owner-Operators in Iowa
Whatever type of operation you're running, we've got your back. Our agents have access to cheap truck insurance for all of the following operation types:
Your Operation is Unique
You may be a local or long hauler. You might be an owner operator or a manager in charge of a fleet. You maybe haul hazardous materials or pine-straw.  No two trucking operations are identical, so your insurance policies need to be tailored to you.
Since different truck insurance companies prefer different types of risks, it's smart to shop around and find a company that is competitive with writing insurance for your specific situation. The bottom line is that you want cheap truck insurance without sacrificing coverage.
Handy Iowa Trucking Resources
Iowa Department of Transportation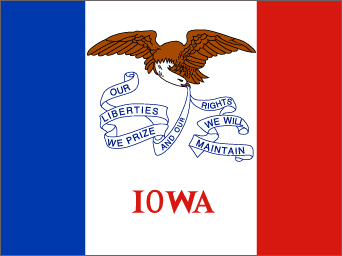 Iowa Department of Motor Vehicles
Get 3 Competitive quotes in all Iowa cities
No matter what city you live in our network of Iowa truck insurance brokers are ready to give you a quote. We help truckers save on insurance. That's all we do. We cover all cities including…
Des Moines

Cedar Rapids

Davenport

Sioux

Waterloo

Iowa City

Ames

Council Bluffs

Dubuqe

West Des Moines

Ankeny

Urbandale

Cedar Falls

Marion

Bettendorf

Mason City

Marshaltown
We also can give you multiple quotes in the neighboring states as well: NE, MO, IL, MN