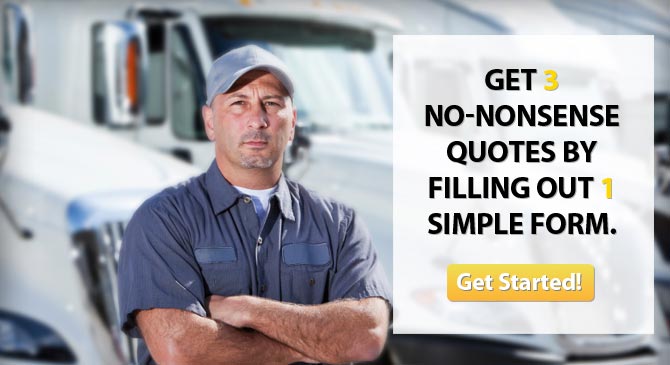 When you're in the transportation business and shopping for general liability insurance, it's important you talk to agents who understand your industry. We can help by connecting you with three agents who specialize in commercial trucking insurance

General Liability Insurance (GL) for Trucking Companies
Whether you are a large truck company or an O/O, GL insurance is a good idea. General liability insurance can cover risks to your business outside of operating your truck. Some of the exposures GL insurance can guard you against are:
Delivering your load to the wrong place

A client slipping and falling in your office
One of your drivers going berserk at a truck stop
Slandering a load broker that later sues you
It makes sense to cover your risks whether they are on the road of off the road.
Limits for a Trucker's GL policy
Most GL policies for truckers start at a policy limit of $300,000.
The most common limits, however, are $1,000,000 per occurrence with a $2,000,000 aggregate.
Higher limits can be obtained if needed. Also, if you are hauling certain hazardous materials, you may want to add a pollution endorsement. When you talk to your agent, make sure you are adequately covered for your unique risks.
Requirements for Truckers GL Insurance
General Liability Insurance is not to be confused with Primary Liability Insurance. As a prerequisite to adding General Liability to your truck policy, you must already have in place a Primary liability policy.
Some truck insurance companies also won't cover you if you haul certain commodities like tobacco or hazardous materials, so you may have to talk to a few brokers. We can help you with that.
Lower your General Liability Cost
Let's face it. These policies aren't cheap. Truckers that shop around and can communicate their specific needs to the agents can and will lower their premiums. We can help you by bringing 3 agents to you that will provide your with 3 quotes. This is the easiest way to comparison shop such a complicated policy. All you need to do is fill out our quote form and we will bring you your agents.
Take another course in Truck Insurance 101
Click on an article below to get up to speed fast!