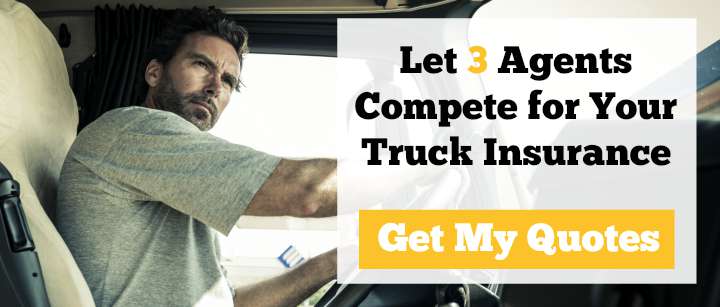 How much does insurance cost for local short haul truckers? It depends. Things like a trucker's driving record, his experience, and the coverages he needs will ultimately determine his final rate. Luckily for short haul truckers, this rate is usually much lower than those for truckers who cover a much larger radius.

On average, an short haul owner-operator can expect to pay between $2,500 and $5,000 a year for commercial auto insurance. This sum includes coverages for liability insurance, physical damage, and bobtail.
Shorthaul new authorities can expect to pay a little bit more, usually between $10,000 and $16,000 for their first year. This rate will drop in subsequent years.
How to determine your exact rate
You can't be sure how much you'll actually pay until you speak to an short haul insurance agent. The conventional way to get a quote is to call the insurance agency directly. But to get the lowest price, it's important to compare several agencies before signing any paperwork. Free online tools like this one make comparing several agencies much easier, since it finds and contacts the agents for you. From there, it's just a matter of selecting your coverages and receiving a quote.
5 Factors that affect your short haul insurance cost
Your coverages – Some coverages like liability insurance are required by law. Other coverages like cargo insurance are required by most motor carriers. Still other coverages like physical damage insurance are good to have from a common sense perspective. Any additional insurances you get will increase your rate. Be sure to have your agent go into detail about the coverages you need and why you need them.
Your limits – Following an accident, your short haul truck insurance will pay up to a specific amount in damages and no more. This is called your limit. States mandate minimum limits, e.g., $1,000,000 limit for liability insurance. If you opt to increase your limits above that minimum threshold, expect your rate to increase.
Your deductibles – Before the insurance company pays damages after an accident, they ask you to pay a certain upfront amount, called your deductible. A lower deductible means you pay less after an accident, but more in your month-to-month premiums. To reduce your rate, consider opting for a higher deductible.
Your payment plan – The frequency you pay your premium (once a month versus once a year) also affects your overall rate. Fewer installments lead to lower premiums in the long run.
Your personal details – Insurance companies don't know what kind of driver you are. The only way they can assess how much risk you pose to their bottom line is to look at details like your age, experience, marital status, credit history, and driving record. If they determine that you're fit inside a safe driver demographic, they'll offer you a lower rate.