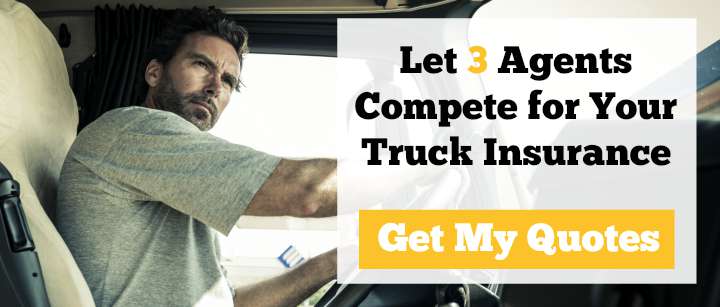 When you're looking for a long haul trucking insurance company, it's important to compare from at least three options before you commit. The easiest way to do that is to let us get you in touch with several different companies at once so you can choose a policy that works for you.

What to Look for in a Long Haul Trucking Insurance Company
Shopping for truck insurance isn't something they teach you in school. Sure, you want to get the best price, but there are many other factors that should influence your decision. What should you be looking for when speaking with these representatives?
A good long haul trucking insurance company is:
1. Professional– The representative you speak with is knowledgeable and courteous. They walk you through your coverages and explain, in detail, what kind of policy works best for you.
2. Reputable – The long haul insurance carrier has been in business for several years. They have many customers already. If you have a complicated issue, they are quick to find a solution.
3. Dedicated – The insurance carrier specializes in long haul trucks. They know the hazards of driving a large radius, and they're equipped to offer you coverages that fit your kind of work. LHT insurance isn't just something they do on the side.
4. Stable – The long haul trucking insurance company is prepared to pay out in the event of a claim. They won't buckle. They have a good AM Best rating. You know you can trust them.
5. Responsive – After you've been in an accident, the truck insurance carrier is available to file your claim then and there. When you contact your representative, it doesn't take them more than a few hours to return your call.
How Expensive is the typical Long Haul Insurance Policy?
On average LHT policies cost more than other trucking policies that cover a smaller area. You can expect to pay between $500-1000 per month per truck. This price is dependent on several factors, including
Where you reside
Where you run
The coverages you get
Level of experience
Type of freight hauled
Your credit history
Long haul trucking insurance carriers do offer special discounts to experienced truckers, truckers who are married or are veterans, and for a variety of other reasons. You can lower your premium by requesting a higher deductible, avoiding vanity coverages, and switching companies every few years. But by far, the easiest way to lower the amount you pay each month is to simply shop around.