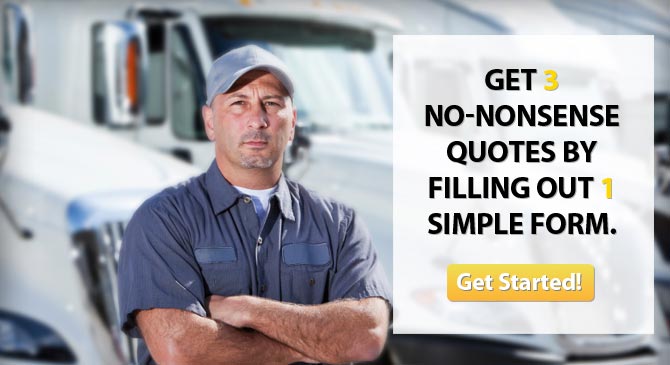 Shopping for commercial insurance is hard. We can help by connecting you with three agents who'll compete for your business.

What does Umbrella insurance cover?
If you are a trucking company, you may have gaps (uncovered exposures) between your policies or you primary liability insurance limits are too low.
Umbrella insurance is an inexpensive way to cover these holes and increase your limits of liability. Make sure you read the policy details carefully to see what it covers. Some policies may exclude key risks in your operation.
Do you need Umbrella/Excess Liability Insurance?
Just do a quick google search for "truck accident" and see how many truck lawyers there are that are ready to litigate. You need this coverage to defend against lawsuits that can easily outstrip your current policy maximums.
According to Chubb Insurance nearly 10%  of firms have had a multi-million judgment awarded against them.
Semi trucks are heavy and can cause an extraordinary amount of damage. Umbrella insurance kicks in and pays out when you exceed the limits of your existing policies. When lawsuits can easily exceed your policy limits, this coverage is a must.
Protect your assets with an umbrella policy, because they will be liquidated to pay damages if a jury award is above your insurance policy limits and you can't pay the difference out of pocket.
Trucking Umbrella Limits and Rates
Umbrella coverage is sold in $1,000,000 increments.
Some companies write umbrella policies up to $50,000,000. You should talk to a competent truck insurance agent that can help your evaluate and cover your various exposures.
Because increased jury awards, the rates for Trucker's Umbrella insurance has increased dramatically over the last 10 years. A trucking umbrella insurance policy starts around $2,500/year.
Trucking Umbrella Quotes
The best way to save on Umbrella insurance is to get multiple quotes. Let us connect you with three truck insurance champions that will compete for your business. Our service is free and there is never an obligation. Simply fill out our short online form and we will have 3 agents in your state competing to win your business.
Take another course in Truck Insurance 101
Click on an article below to get up to speed fast!