Are you searching for a Hawaii Commercial Truck Insurance Quote? You have come to the right place.

Compare Truck Insurance Quotes
Searching for a new truck insurance policy can be an excellent way to save money, but it can also be a real chore. Until now, you would have to track down multiple agents and give all your information multiple times. There is a much simpler way…
Fill out one short online form and you'll get three competitive quotes from three top agents in HI. Easy!

3 Truck Insurance Agents in Hawaii
When you fill out our short and easy form online, we will have three agents in Hawaii competing for your business. The HI truck insurance agents know they are going head to head with each other and will not waste your time with overpriced and bloated policies.
With 3 policies to choose from, you will be able to quickly discover the best policy at the best price.
There is never an obligation and our service is always free for you to use. Don't waste time tracking down three Hawaii agents, let them come to you.
Commercial Truck Insurance Companies in Hawaii
Finding the best trucking insurance company in HI for your business can result in huge savings. Some of the insurance providers with the best prices can be difficult to find though.
The companies below write 100% of the truck insurance polices in HI.
Top 10 Truck Insurance Companies in HI
Dongbu / DB Insurance
National Interstate
Progressive
Scottsdale
State Farm
Zurich
There are also another truck insurance carriers in HI that have the remaining 0% marketshare.
You do have choices when it comes to your insurance and we can help you. It's just a matter of smart comparison shopping to get the best combination of prices and coverage.
Compare quotes from different companies here.
Trucking Ins. Coverages
Hawaii and the FMCSA have specific insurance requirements for semis. Some coverages are mandatory, like primary liability. Others, such as physical damage truck insurance and bobtail coverage, are just smart to have.
No matter what type of coverage your operation needs, you'll get quotes from three truck insurance brokers. Click on a coverage below to learn more about it, then fill out our short form to get your quotes.
Hawaii Truck Insurance Requirements
Hawaii state law requires local truckers and new ventures to have a certain amount of liability insurance. How much you need is determined by what freight you pull and where you pull it. If you never cross state lines, you must get a PUC license number and keep a minimum amount of insurance:
| | |
| --- | --- |
| $300,000 | Liability Insurance (Household Goods) |
| $250,000/750,000/250,000 | Liability Insurance (General Freight) |
| $1,000,000 | Liability Insurance (Oil Transport) |
| $5,000,000 | Liability Insurance (Hazmat) |
| $1,500/vehicle and $3,000/catastrophe | Cargo Insurance (All carriers) |
The insurance requirements for truck drivers who do insterstate work go into further detail. You must meet the above, and you must be in compliance with all the semi truck insurance requirements laid out by the federal government. Most federal liability limits are between $750,000 and $1,000,000.
Both Hawaii and the FMCSA require certain filings be submitted by your insurance agent. Your agent or insurance company will prepare these filings for you. These forms tell the government that all your DOT truck insurance requirements are fulfilled. They must be submitted before you can receive your authority. Some common forms include:
Specific Insurance for Owner Operators in Hawaii
No matter what type of operation you're running, we have you covered. Our agents can find cheap truck insurance for all of the following operation types:
Handy Hawaii Trucking Resources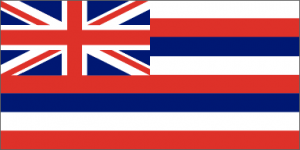 Hawaii Department of Transportation
Hawaii Department of Motor Vehicles
Hawaii Transportation Association
Hawaii Department of Insurance
Get 3 Competitive quotes in all Hawaii cities
No matter what city you live in our network of Hawaii insurance agents are ready to help. We cover all cities including…
Kailua

Kaneohe

Mililani Town

Kahului